ZMB Pidolates
100% natural

Muscle and nervous recovery

Improves sleep quality
Learn more
Payment in 3 installments without fees
Splitting the cost of your basket into 3 payments, nothing could be simpler with Alma! Available from 50 euros
Delivery estimated on 01/10
We guarantee fast delivery
in less than 5 days, at your home or in
relay point
Free product from 95€ purchase
We offer you a product from 95€ of purchases and you can accumulate loyalty points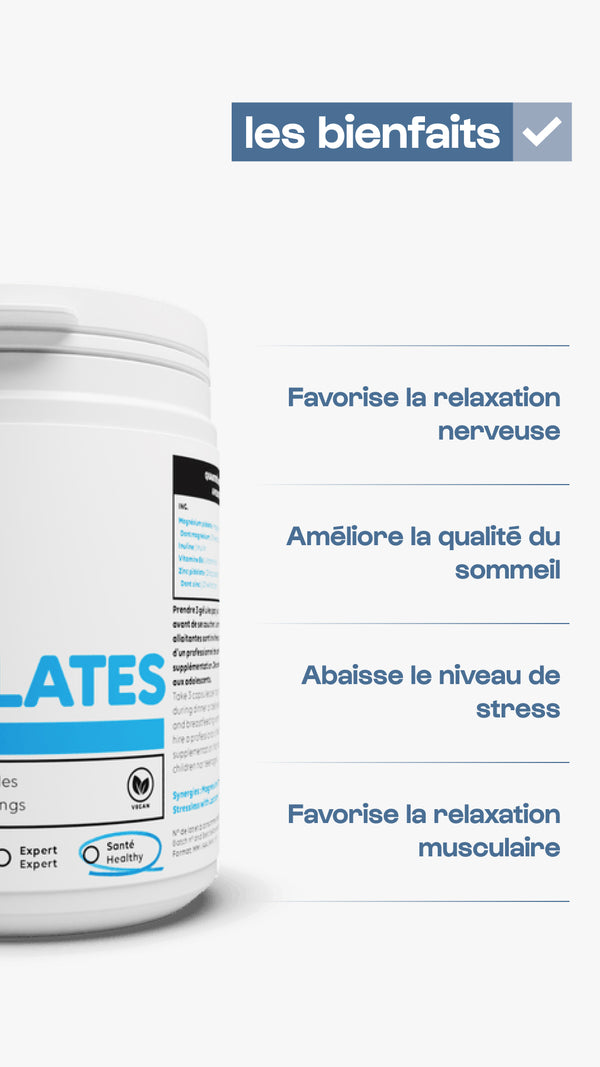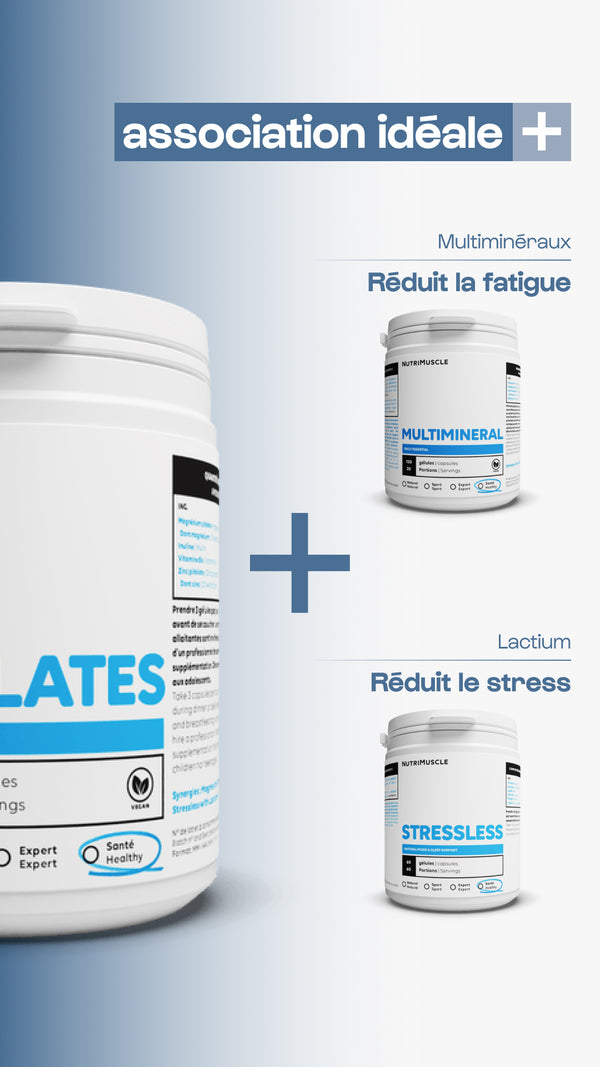 Bon à savoir
The ZMB is not a sleeping pill. It acts on the quality of sleep.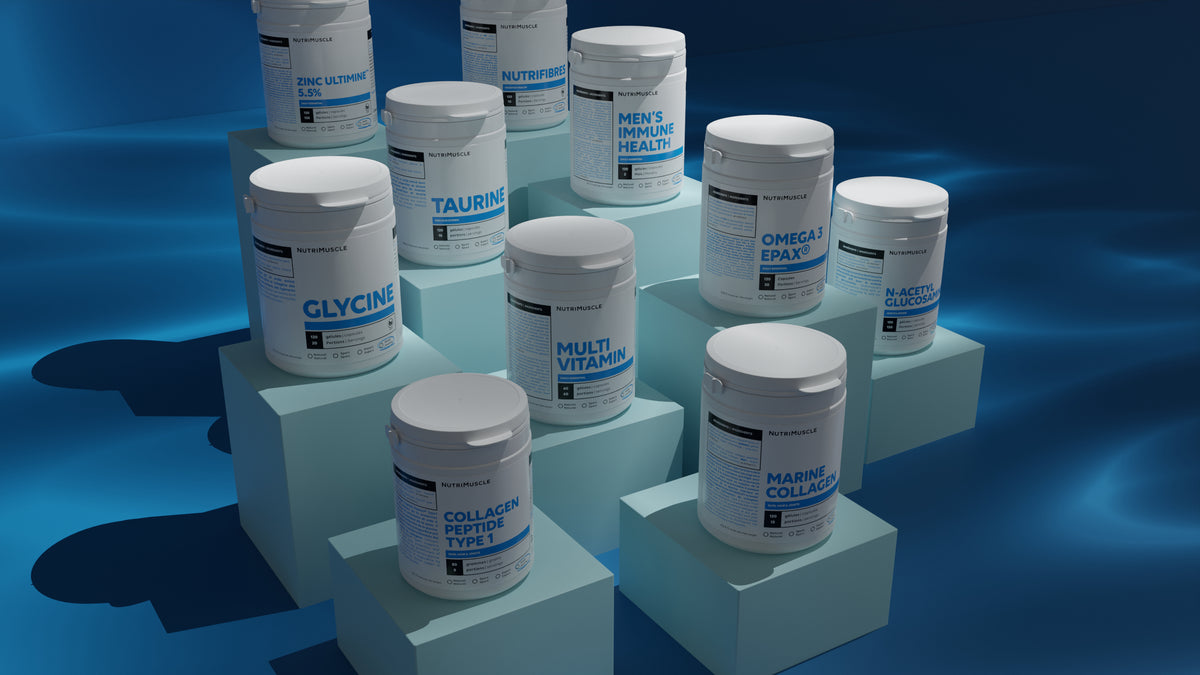 What the product does
Sleep improvement
The combined benefits of magnesium, zinc and pidolates provide relaxing effects that promote better sleep.
Help with muscle and nervous relaxation
Pido-Magnesium® lowers the level of stress by 30% and helps muscle relaxation. Pido-Zinc® promotes muscle recovery by stimulating protein synthesis.

Pidolates promote GABA secretion, a natural molecule that promotes brain relaxation.
Our customer reviews
Your opinions
Everything about this product
Interaction with other Nutrimuscle products
zmbolate nutrimuscle improves the efficiency of organic maté Yerba, Natural Bio Burner, organic green tea and lactium because these supplements induce a relaxing effect.

zmbolate is not to be taken at the same time as potassium bicarbonate to avoid bloating and with organic Guarana Guayapi so as not to hinder its stimulating action.
References
(1) Czernichow S. Relationship Between Serum, Red Cell, Urinary and Dietary Magnesium in A Middle-aged french adult population. Int j vitam nutr res. 2004 Mar; 74 (2): 123-8.
Learn more
It is rare to know the names of the suppliers of the raw materials of the supplements that we consume. However, it is essential in order to ensure the traceability of the product.

at Nutrimuscle, we only use very high -end minerals whose quality is guaranteed by the world leaders: < >
The French group Solabia © Certified HACCP and ISO9001 produces the pidolates of the ZMB Pidolat Nutrimuscle.
Who is the product for?
The ZMP is an additional supplement: & nbsp;

to athletes for muscle and nervous recovery after effort; sedentary people who need a mineral supplementation and better sleep.

Free delivery
from 50€ purchase
Product offered
from 110€ purchase
3x payment without fees
from 100€