Ultimine ™ iron
From
Regular price
14,95€

i.e. 0,24€ / capsule
Sale price / Kg
14,95€
Regular price / Kg
i.e. 0,24€ / capsule
Back soon
Fermented shape with superior assimilation

Help maintain good iron levels

Strengthens immune defenses

Participate in the health of the nervous system
Learn more
Payment in 3 installments without fees
Splitting the cost of your basket into 3 payments, nothing could be simpler with Alma! Available from 50 euros
Livraison gratuite*
We guarantee fast delivery
in less than 5 days, at your home or in
relay point
1 à 2 jours de livraison supplémentaires
En raison d'un volume important de commande, veuillez observer 1 à 2 jours supplémentaires sur le délai de livraison classique. Merci !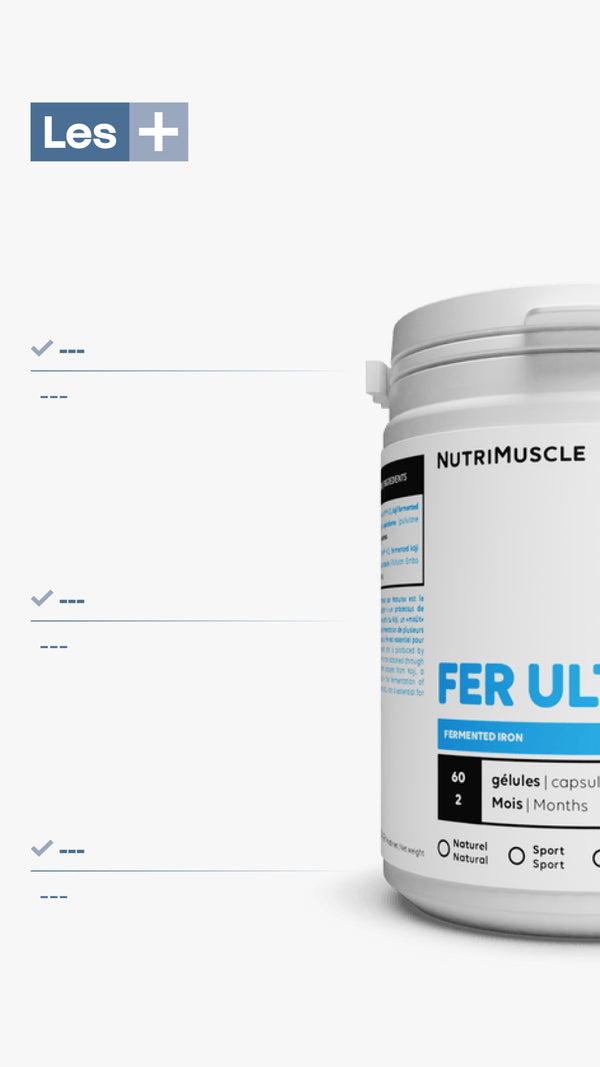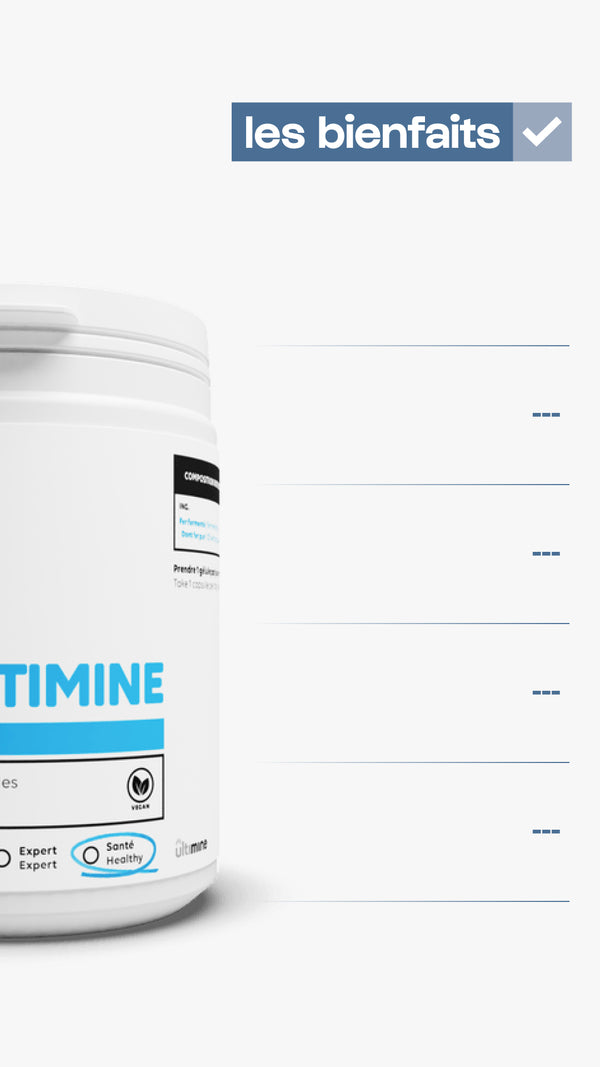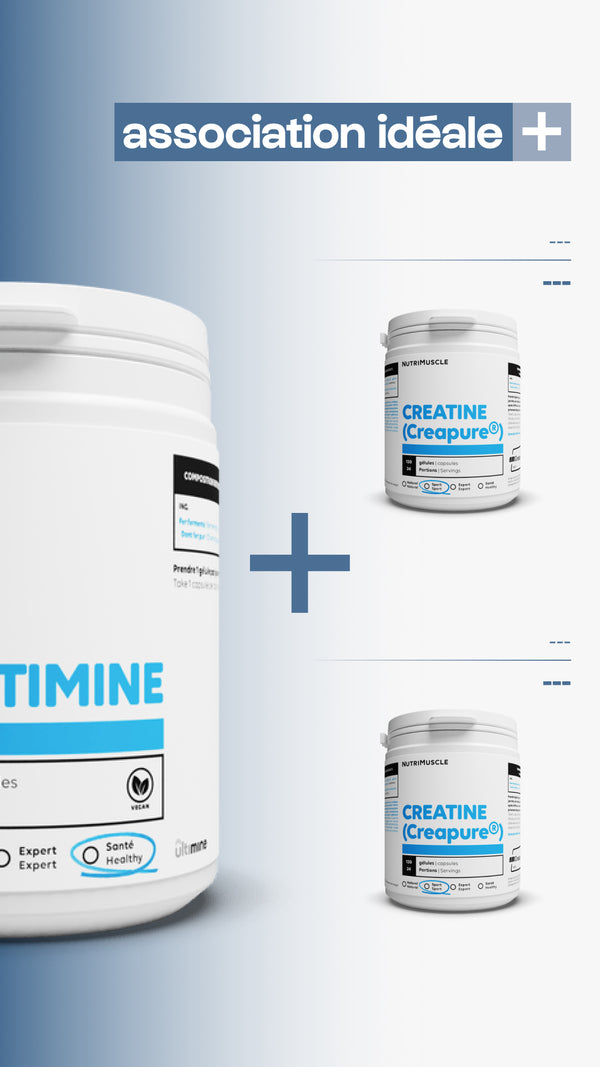 Ultimine ™ iron
From
Regular price
14,95€

i.e. 0,24€ / capsule
Sale price / Kg
14,95€
Regular price / Kg
i.e. 0,24€ / capsule
Good to know
Iron is involved in the synthesis of certain neurotransmitters, such as dopamine, noradrenaline and serotonin, which are essential for communication between nerve cells.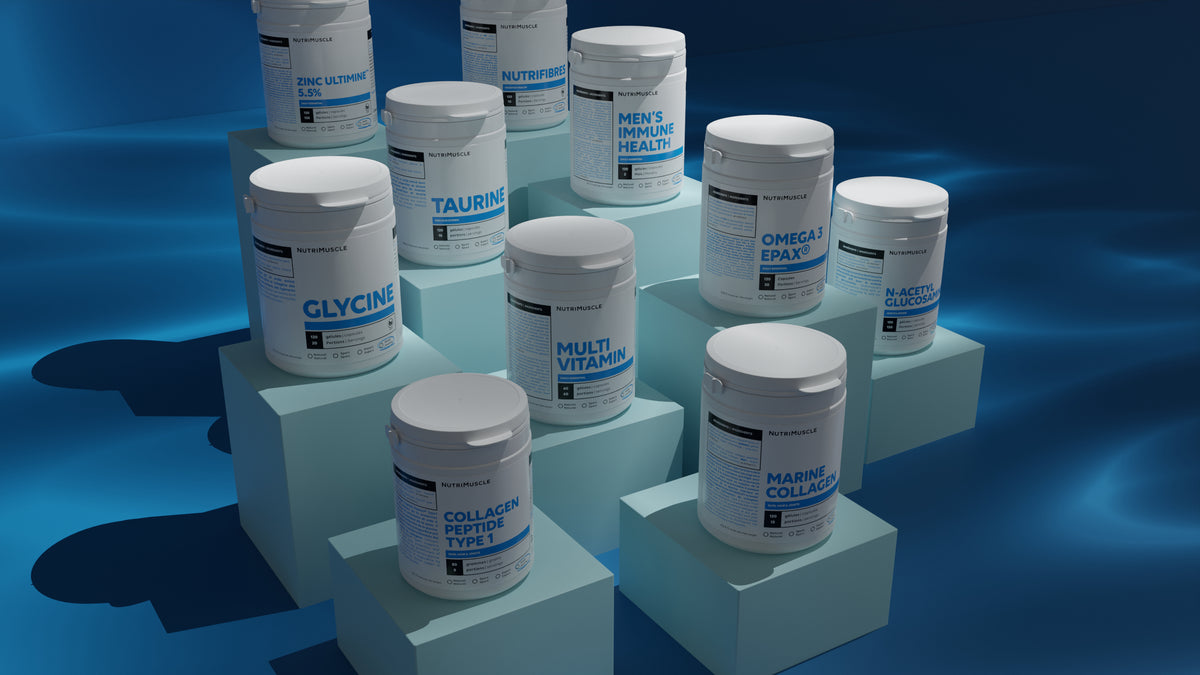 What the product does
Fight against iron deficiencies
The organization is unable to synthesize iron. It is for this reason that the latter must imperatively be brought by food on a daily basis. Iron needs are larger in the sportsman, because it eliminates minerals because of the sweating caused by training.

Iron needs also increase in women whose rules cause blood and therefore iron losses.

athletes are generally deficient in iron, as iron -rich foods (red meat) are not the most regularly consumed. In addition, repeated training can reduce iron absorption. Finally, an intense sports session causes oxidative stress, a phenomenon during which free radicals attack red blood cells, causing iron losses.
Contributes to the proper functioning of the nervous system
Iron is an important element to ensure the proper functioning of the nervous system, it thus contributes to the maintenance of good intellectual capacities and makes it possible to better resist fatigue.
Everything about this product
Interaction with other Nutrimuscle products
Iron can be taken in synergy with vitamin C, multivitamins, multiminiums and selenium to increase the immune defenses.

The assimilation can be reduced if taken with Natural Bio Booster, Natural Bio Burner, Green Tea, Guarana, Green Caffeine, Biological Caffeine.
Learn more
As consumers of our products, we favor traceability and transparency for our producers and supplements.

at Nutrimuscle, we only use very high -end minerals whose quality is guaranteed By world leaders: the French group Naturex, specialist in natural ingredients based on plants, produces Nutrimuscle iron.



1. Iron strengthens cognitive functions and contributes to the transport of oxygen in the body.

2. Iron helps reduce fatigue and exhaustion.

3. Iron contributes to the normal formation of red blood cells and hemoglobin.

4. Iron contributes to the proper functioning of the immune system.
Who is the product for?
Nutrimuscle iron is addressed:

to sportsmen and sedentary suffering from iron deficiencies (regime poor in iron)
to regulated women

Our customer reviews
Your opinions

Free delivery
en France métropolitaine
3x payment without fees
from 100€