Organic rice cream
From
Regular price
24,95€

i.e. 14,68€ / Kg
Sale price / Kg
24,95€
Regular price / Kg
i.e. 14,68€ / Kg
Organic farming certified

GMO -free and gluten -free

Rapid energy intake
Learn more
Payment in 3 installments without fees
Splitting the cost of your basket into 3 payments, nothing could be simpler with Alma! Available from 50 euros
Livraison gratuite*
We guarantee fast delivery
in less than 5 days, at your home or in
relay point
1 à 2 jours de livraison supplémentaires
En raison d'un volume important de commande, veuillez observer 1 à 2 jours supplémentaires sur le délai de livraison classique. Merci !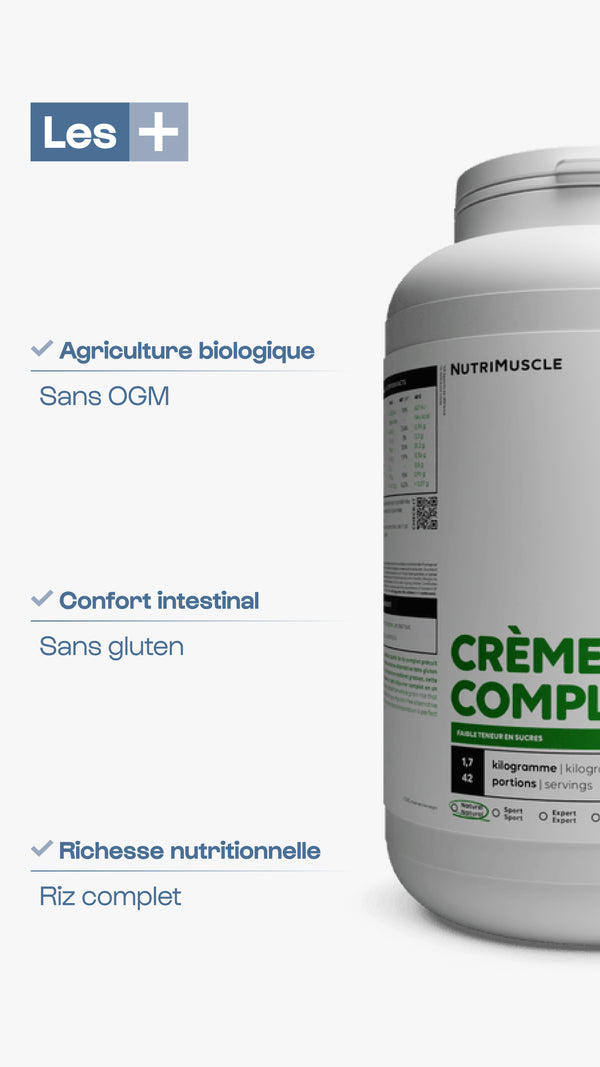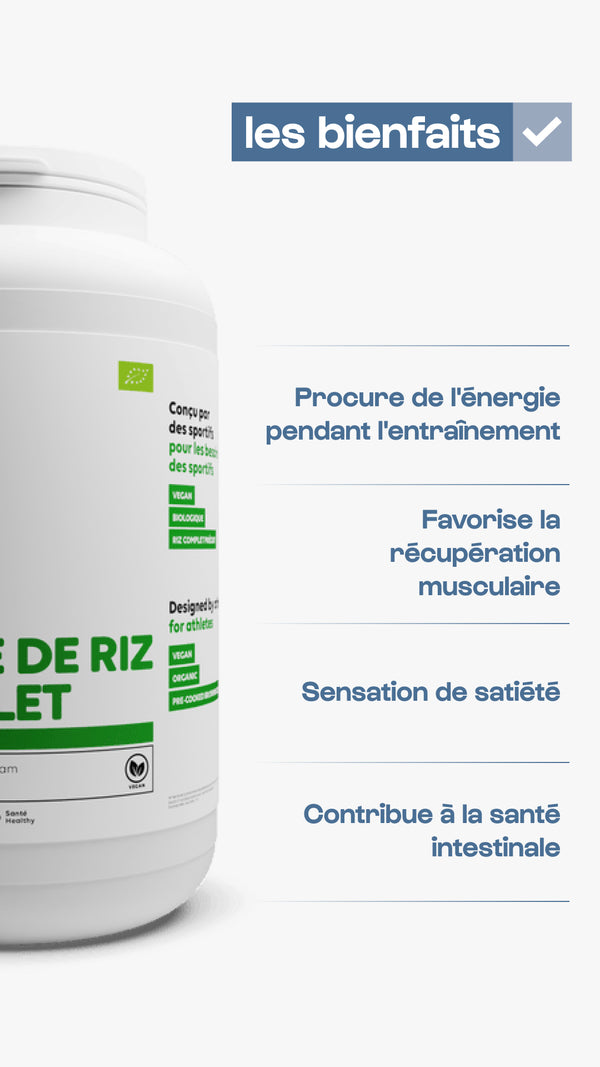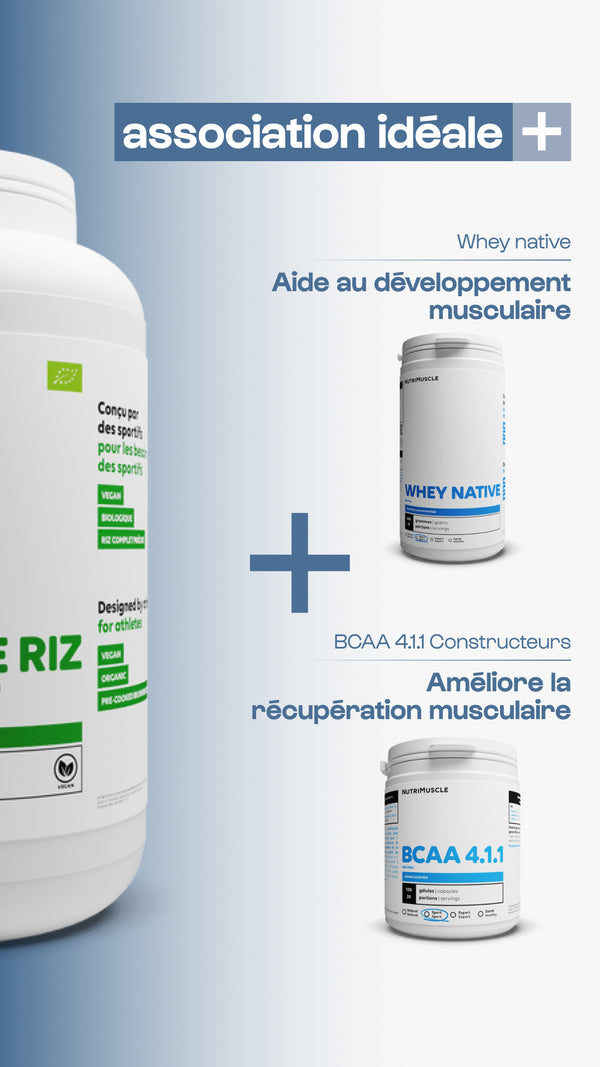 Organic rice cream
From
Regular price
24,95€

i.e. 14,68€ / Kg
Sale price / Kg
24,95€
Regular price / Kg
i.e. 14,68€ / Kg
Good to know
For more taste pleasure, we recommend that you add a nutriaô to the preparation of your rice cream.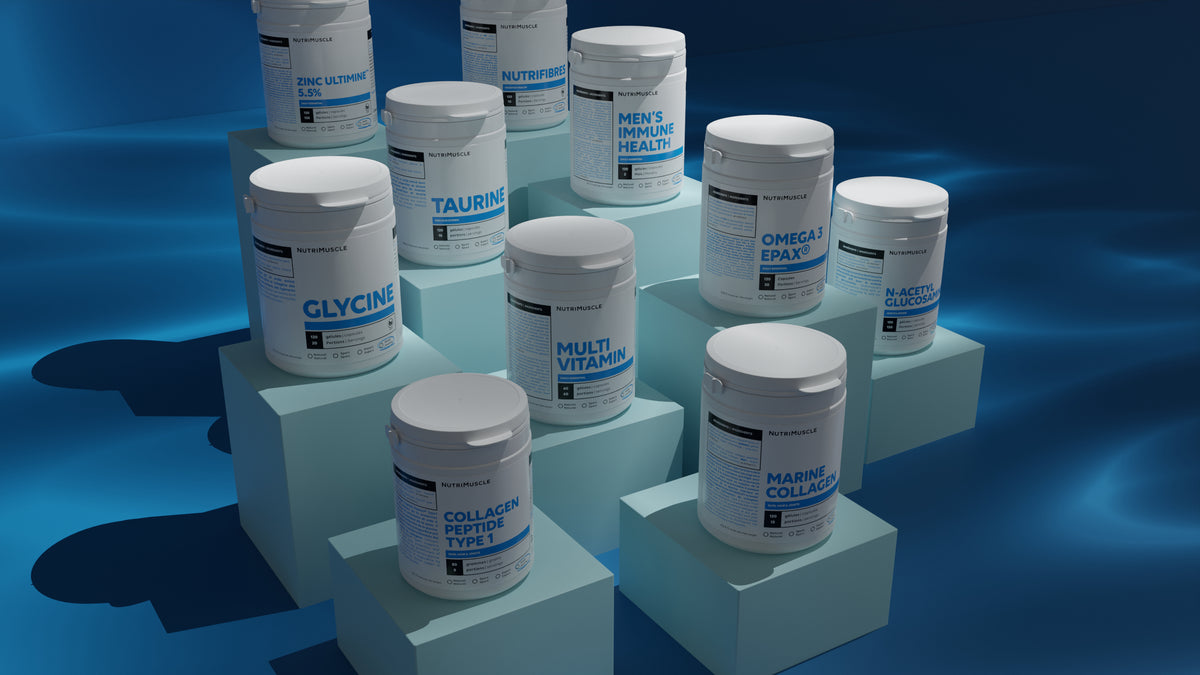 What the product does
Provides energy for training
The rice cream is an easily digestible fuel for the body and provides the body with the energy necessary to prepare physical effort.

The rice cream allows you to quickly bring energy to the body thanks to its high glycemic index which makes its assimilation fast.
Easy to digest
Our rice cream does not contain gluten or wheat. It is therefore extremely digestible and will not disrupt the smooth running of your training sessions.
Everything about this product
Interaction with other Nutrimuscle products
Nutrimuscle powder rice cream improves protein assimilation.

Learn more
Specializing in organic farming cereals and seeds, Celnat offers this rice cream from Italy, with a cooking process promoting better digestibility, better assimilation and better preservation of nutrients.

The rice used in this flour is a complete rice, rich in nutrients. We have opted for this type of rice rather than white rice. Indeed, the latter undergoes a refining process eliminating its external envelope as well as its germ. It therefore contains fewer nutrients than full rice.

The Nutrimuscle rice cream does not use a transformation substance based on GMO (genetically modified organism).

1. Carbohydrates participate in the recovery of muscular functions (contraction) after a very intense and/or long -term physical effort that caused muscle fatigue and the exhaustion of glycogen stocks in the skeletal muscles. The benefits are obtained by consuming carbohydrates from all sources, with a total intake of 4 g per kg of body weight per dose within 4 hours, and at the latest within 6 hours of a very intense physical effort and/or Long -term having resulted in muscle fatigue and exhaustion of glycogen stocks in skeletal muscles.

2. Carbohydrates are an energy source during effort.
Who is the product for?
The Nutrimuscle organic rice cream is aimed at athletes for its energy intake during the effort and its low sugar content.

Our rice cream is perfectly suited to gluten intolerant people and has an alternative to powdered oatmeal.
Our customer reviews
Your opinions

Free delivery to a relay point from 30€ of purchase
in France
3x payment without fees
from 100€