Successful
Considerable sweet power

Sugar without, ideal as part of a diet

No glycemic impact

No slowdown in the absorption of proteins

Perfect to accompany protein snacks
Learn more
Payment in 3 installments without fees
Splitting the cost of your basket into 3 payments, nothing could be simpler with Alma! Available from 50 euros
Delivery estimated on 01/10
We guarantee fast delivery
in less than 5 days, at your home or in
relay point
Free product from 95€ purchase
We offer you a product from 95€ of purchases and you can accumulate loyalty points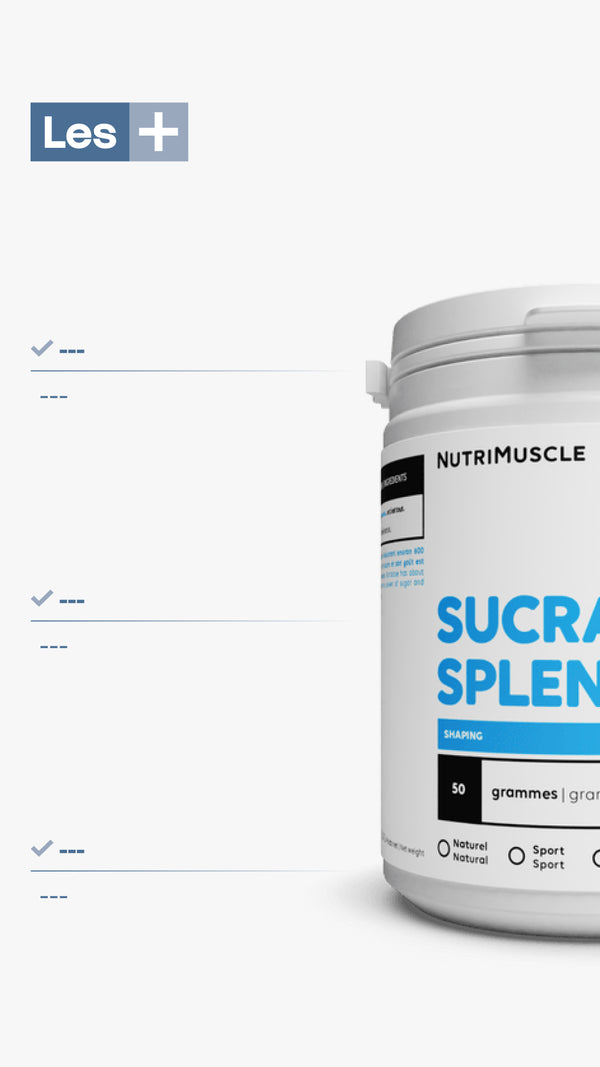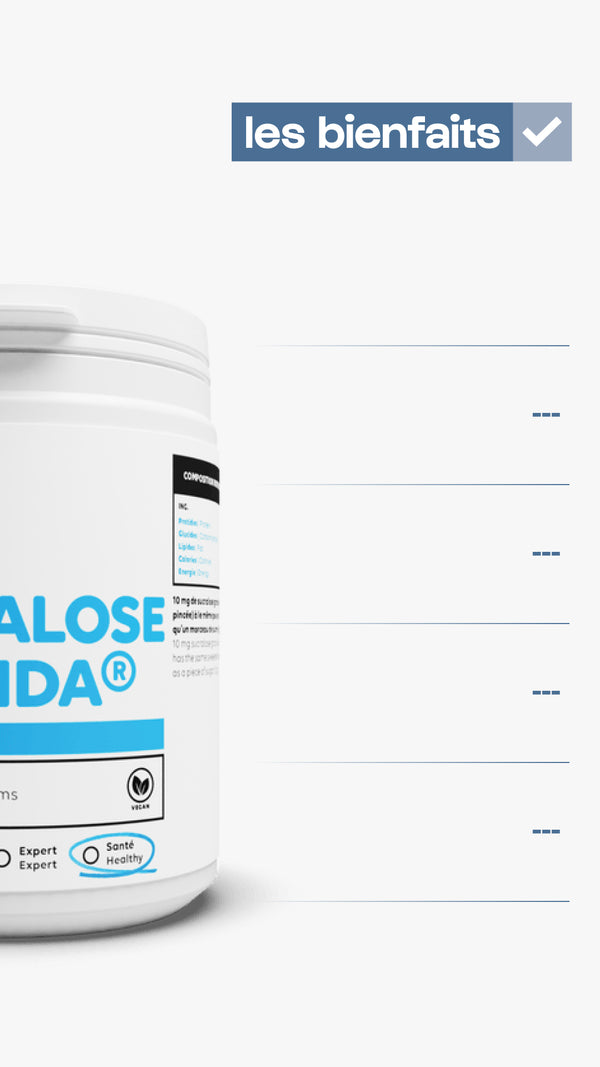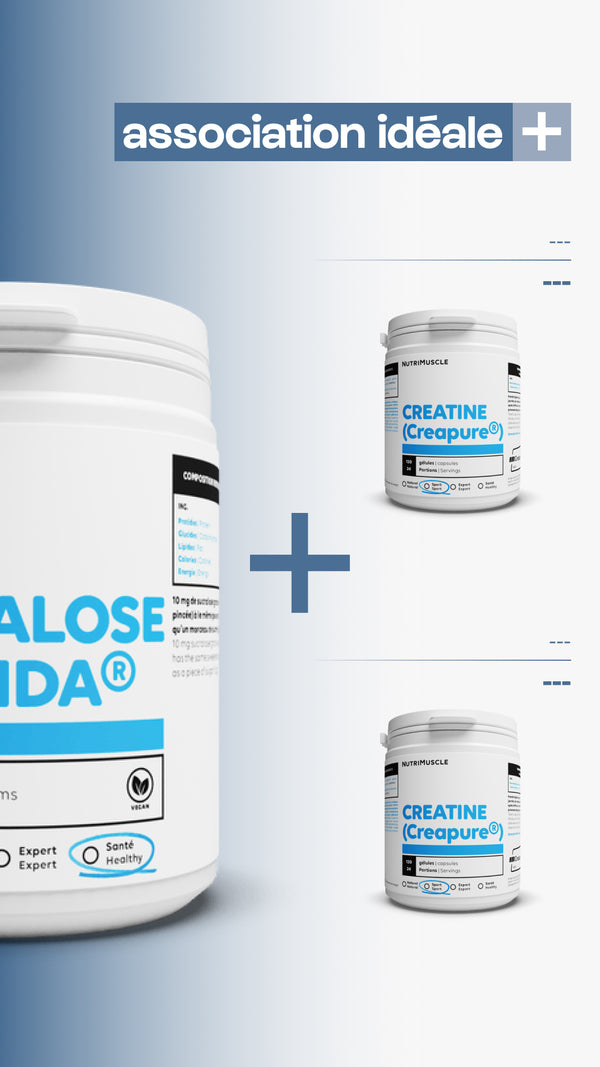 Successful
Regular price
29,95€

i.e. 59,90€ / Kg
Sale price / Kg
29,95€
Regular price / Kg
i.e. 59,90€ / Kg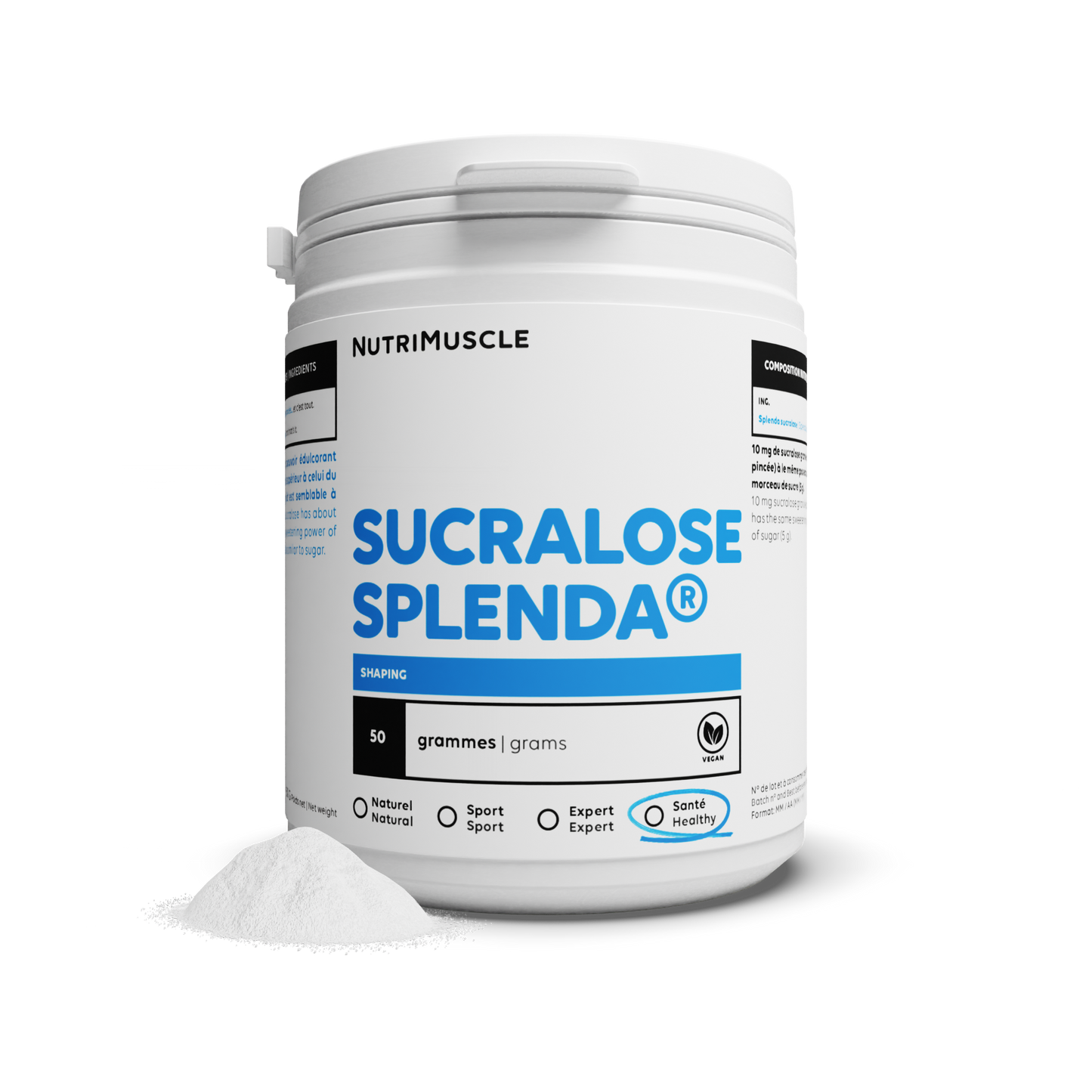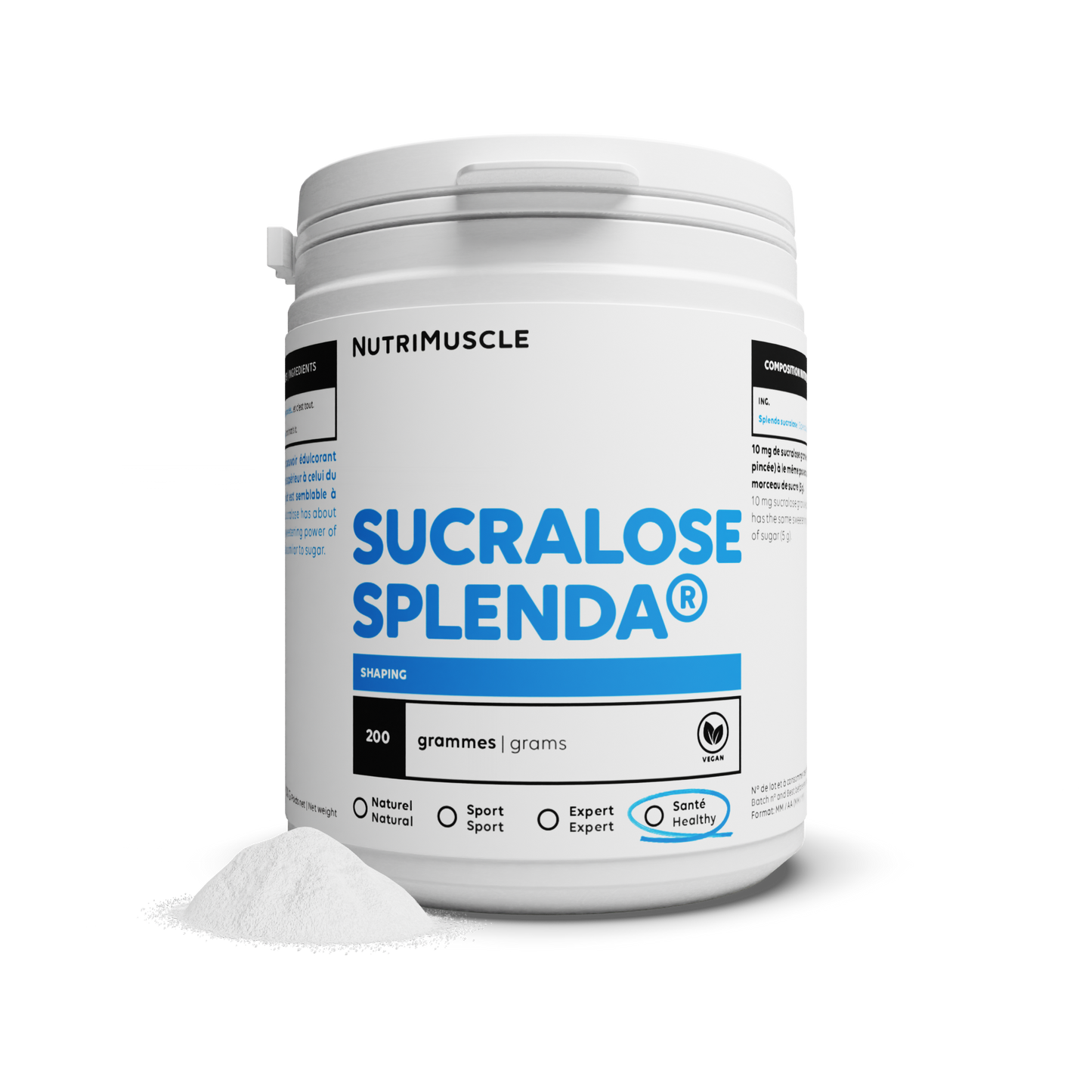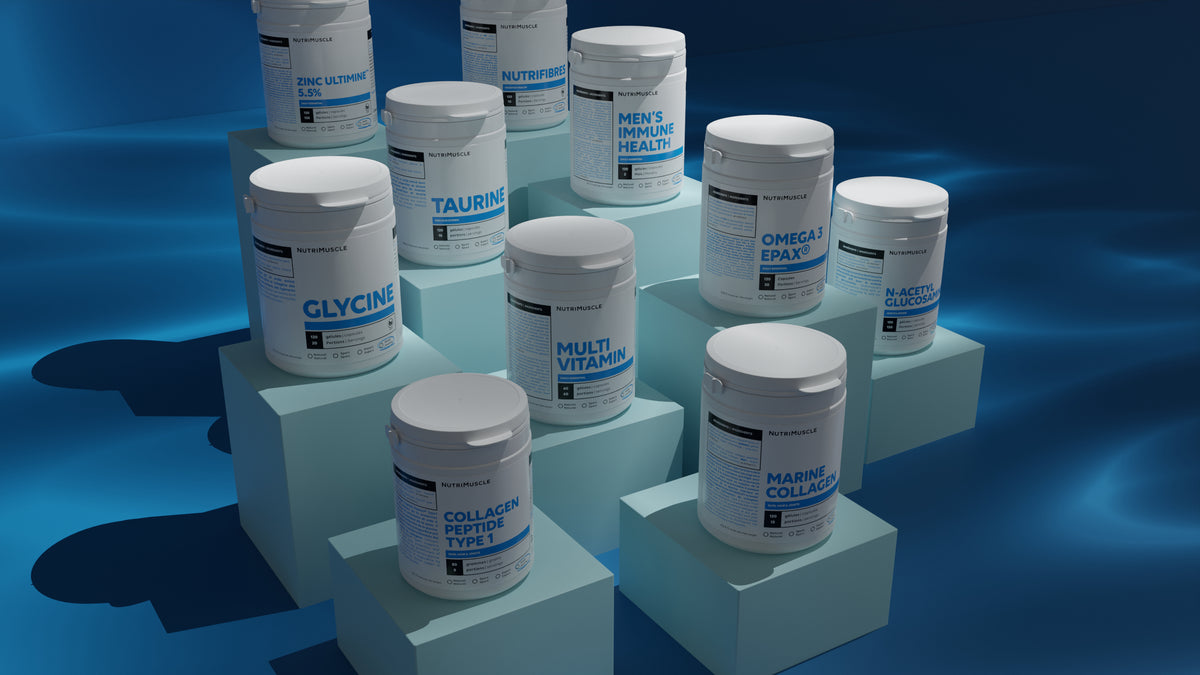 What the product does
No hormonal impact
Sucralose Nutrimuscle is metabolically neutral: it has no impact on the increase in the level of insulin secretion.
No slowdown in protein absorption speed
Sucralose does not slow down the speed of arrival of amino acids, anabolic, in the blood and in the muscles.
Our customer reviews
Your opinions
Everything about this product
Interaction with other Nutrimuscle products
No negative interaction known with other supplements.
References
(1) MA J. Effect of the Artificial Sweetener, Sucralose, On Gastric Emptying and Incretin Hormone Release in Healthy Subjects. AM J Physiol Gastrointest Liver Physiol. 5009 APR; 296 (4): G735-9.
(2) Steinberg LM. Effect of Sucralose in Coffee On Plate Ph in Human Subjects. Cavities res. 1996; 30 (2): 138-42.
(3) Goldsmith la. Acute and subchronic Toxicity of Sucralose. Food Chem Toxicol. 5000; 38 Suppl 2: S53-69.
(4) Baird im. Repeated Dose Study of Sucralose Tolerance in Human Subjects. Food Chem Toxicol. 5000; 38 Suppl 2: S123-9.
Learn more
At Nutrimuscle, we only use very high -end ingredients whose quality is guaranteed by world leaders: Splenda® produces Nutrimuscle Sucralose in its Singapore factory. Indeed, what matters above all is the quality of the raw materials, your health and the results that you will get using our nutritional supplements.

Nutrimuscle supralose contains the true success of the Splenda brand ® (registered trademark, guaranteed by patents). It is by no means a generic (often Chinese or Indian), cheaper, but more or less fraudulent. Sometimes found in discounters, these copies of Splenda® have dark manufacturing processes.

Only Nutrimuscle Sucralose offers real traceability, monitoring both in terms of quality, purity as well as guarantee of authenticity which often do not exist elsewhere. At Nutrimuscle, we have chosen the quality, that is to say your safety and your health.

Synthetic sweeteners with intense sweet flavor are artificial sugars, created specifically to add a sweet taste without bringing calories, and without affecting blood sugar. Sucralose is one of the safest sweeteners. It is that used by Nutrimuscle.

The European Food Security Authority (AESA), an independent agency that scientifically assesses food risks, has just made a new opinion concerning the use of success in the food for children aged 1 to 3. The agency considers that it is safe to add up to 400 mg of success per kilo of food for children. This opinion is part of the legislative context of the European Parliament, which would like to reduce exposure to sugar in very young children.


a new generation of false sugar

For a long time, the scientists were looking for a way to effectively replace sugar. It is for this reason that sweeteners and other false sugars were created. Sucralose Nutrimuscle makes it possible to avoid all these imperfect attempts of copies of non -calorie sugar.

Thus, sucralose is 600 times sweeter than sugar, it is therefore three times more powerful than the old generation of 'sweeteners such as aceulfame-k or aspartame. This extreme power makes it possible to obtain a very high sweet power with a tiny dose.
Benefits of sugrimuscle supralosis
Who is the product for?
Sucralose Nutrimuscle is addressed:

to sportsmen and sedentary for its sweet power, without the disadvantages of other sugars.

Free delivery
from 50€ purchase
Product offered
from 110€ purchase
3x payment without fees
from 100€