Lean Gainer Whey Oats
Regular price
29,95€

i.e. 24,96€ / Kg
Sale price / Kg
29,95€
Regular price / Kg
37,95€
i.e. 24,96€ / Kg
Native whey isolate & organic oat powder

Mass gain

Pre-workout or post-workout
Learn more
-10% from 3 products purchased with the code: NUTRIDAYS15

Payment in 3 installments without fees
Splitting the cost of your basket into 3 payments, nothing could be simpler with Alma! Available from 50 euros
Delivery estimated on 05/10
We guarantee fast delivery
in less than 5 days, at your home or in
relay point
Free product from 95€ purchase
We offer you a product from 95€ of purchases and you can accumulate loyalty points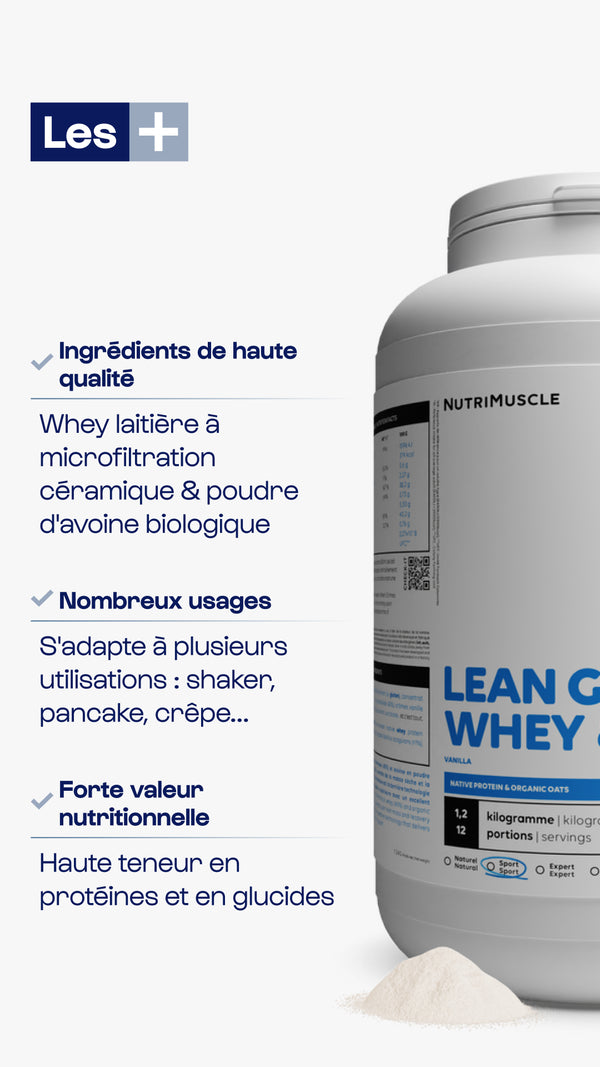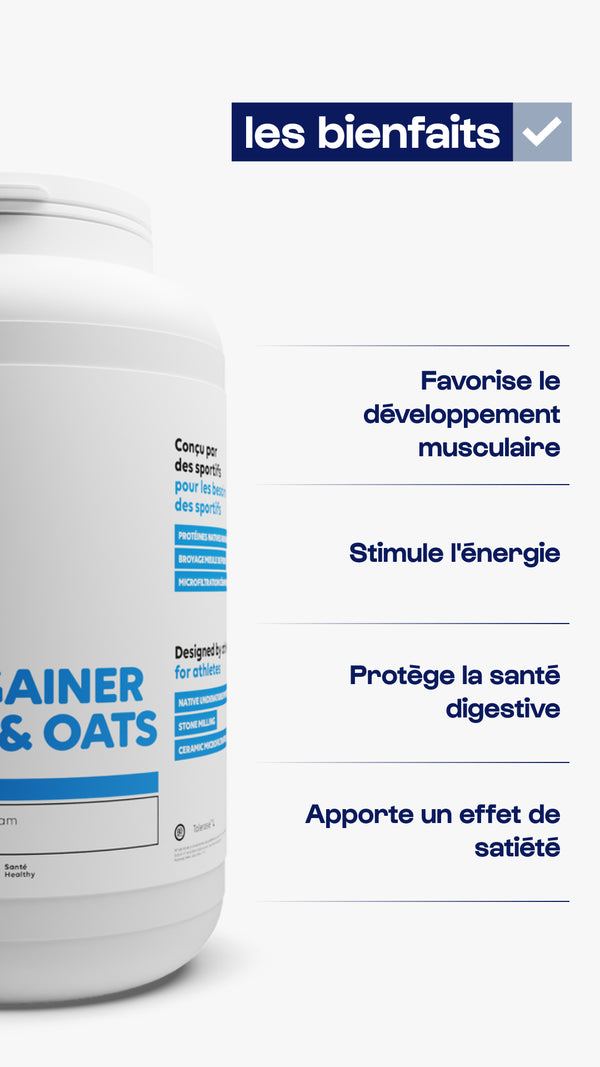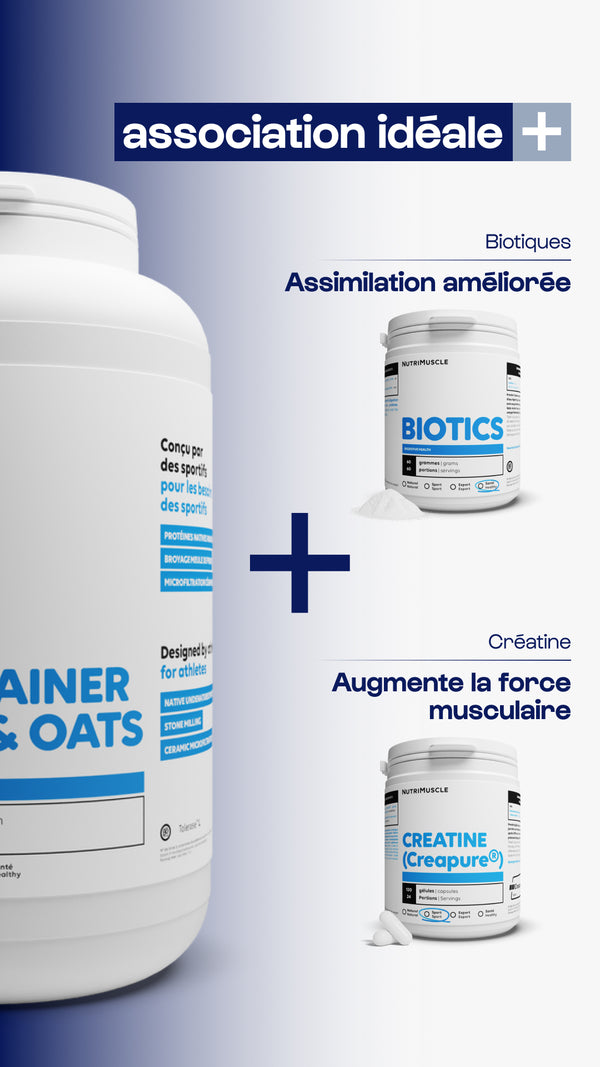 Lean Gainer Whey Oats
Regular price
29,95€

i.e. 24,96€ / Kg
Sale price / Kg
29,95€
Regular price / Kg
37,95€
i.e. 24,96€ / Kg
Bon à savoir
Sedentaries can also use a Lean Gainer to benefit from its satiety effect.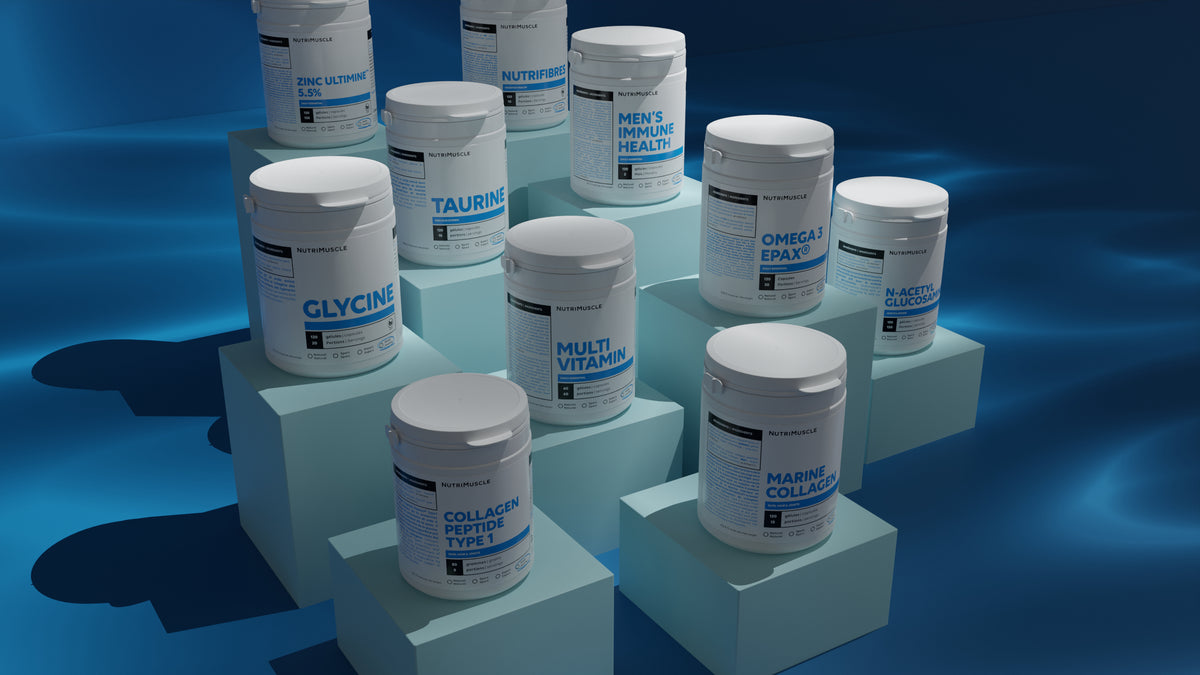 What the product does
Increased muscle sensations & energy supply
Lean Gainer Whey Native & Oat Bio Nutrimuscle is the ideal muscle food for preparing physical effort with a qualitative energy supply.
Rich in super-fibers contained in his oats and bio-active principles naturally present in his dairy whey it allows to have increased muscle sensations combined with an energy contribution that one feels very quickly:

Best congestion
Improvement of the Muscle-Evene Connection
Better resistance to training etc ...
Digestive health
Thanks to the unique quality of the extraction of the native Whey coupled with its ceramic microfiltration process, the Lean Gainer native Whey does not pose digestive problems in most users despite its lactose content. The organic oats will contribute to the maintenance of your digestive health thanks to their richness in good fibers.
Everything about this product
Interaction with other Nutrimuscle products
The Lean Gainer Isolat of Whey & Oat Nutrimuscle improves the assimilation of biotics, carnitine and creatine.

The Native Whey isolate of Lean Gainer induces a lesser elevation of Valine. It is therefore judicious to use Lean Gainer with BCAA 2.1.2 Resistance richer in Valine to optimize anabolism.

Lean Gainer Whey & Oat Nutrimuscle is not to be taken at the same time as potassium bicarbonate to avoid bloating.
Our customer reviews
Your opinions

Free delivery
from 50€ purchase
Product offered
from 110€ purchase
3x payment without fees
from 100€