Lean Gainer Oat egg protein
From
Regular price
39,95€

i.e. 33,29€ / Kg
Sale price / Kg
39,95€
Regular price / Kg
i.e. 33,29€ / Kg
Egg proteins and organic oat powder

Mass gain

Pre-workout or post-workout
Learn more
Payment in 3 installments without fees
Splitting the cost of your basket into 3 payments, nothing could be simpler with Alma! Available from 50 euros
Livraison gratuite*
We guarantee fast delivery
in less than 5 days, at your home or in
relay point
1 à 2 jours de livraison supplémentaires
En raison d'un volume important de commande, veuillez observer 1 à 2 jours supplémentaires sur le délai de livraison classique. Merci !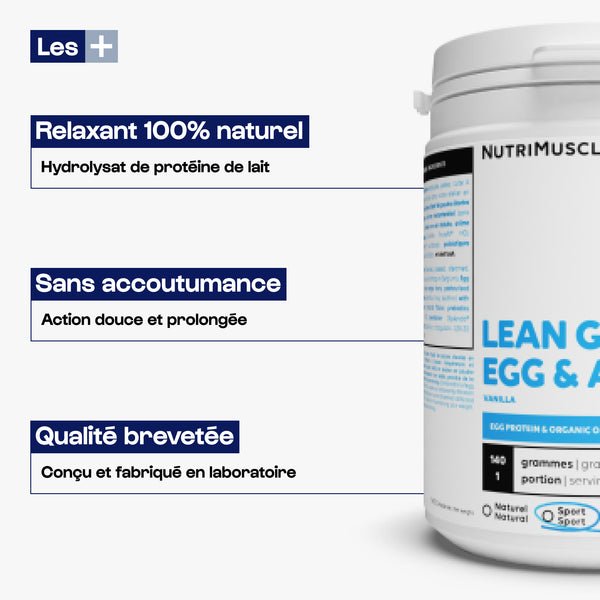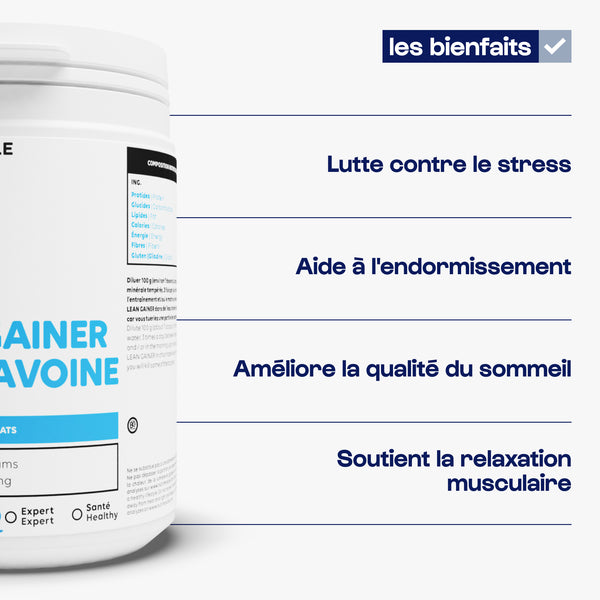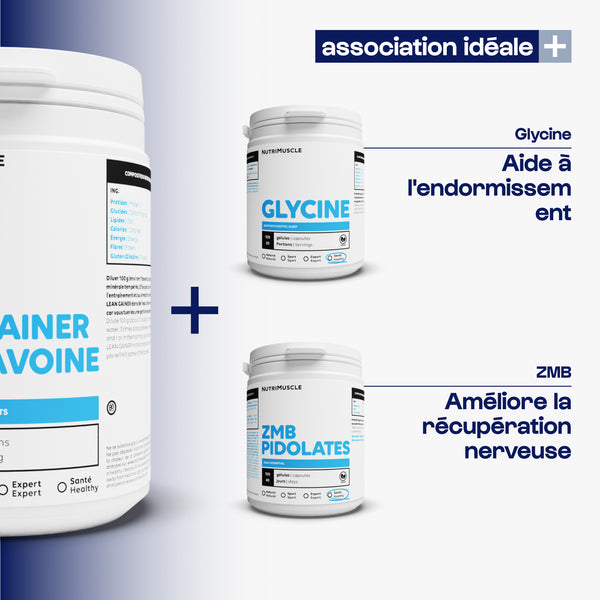 Lean Gainer Oat egg protein
From
Regular price
39,95€

i.e. 33,29€ / Kg
Sale price / Kg
39,95€
Regular price / Kg
i.e. 33,29€ / Kg
Good to know
Sedentaries can also use a Lean Gainer to benefit from its satiety effect.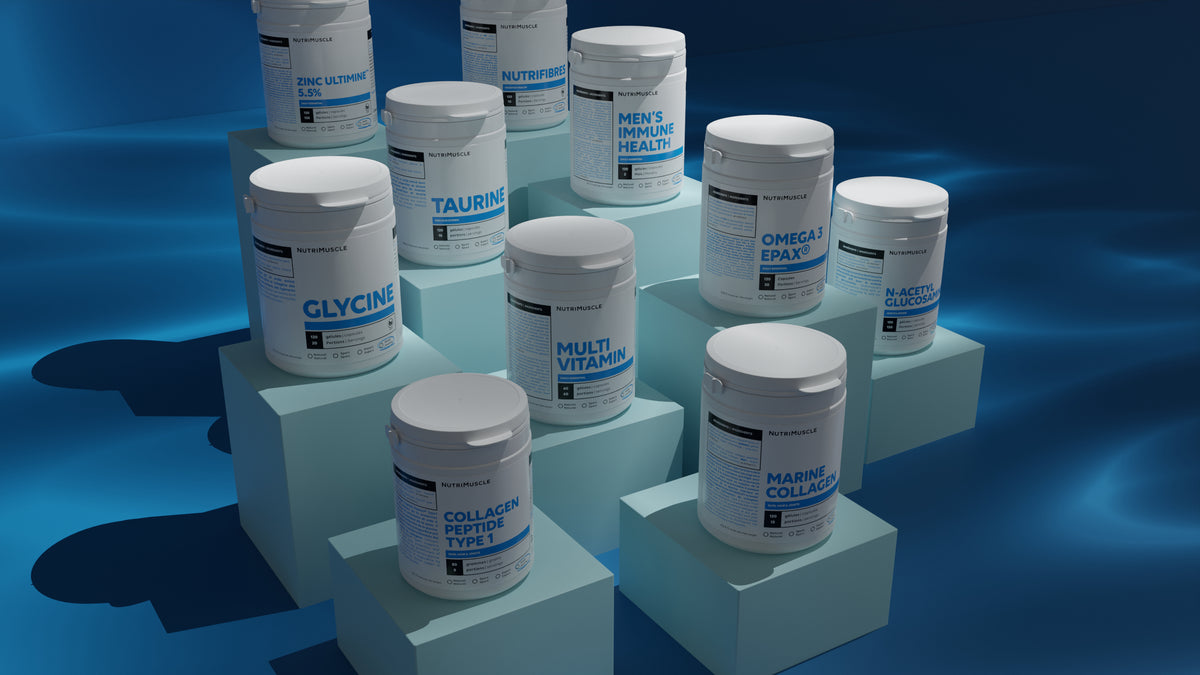 What the product does
Rapid energy supply & Best muscle sensations
The Lean Gainer Egg Protein & Oat Nutrimuscle provides the body with a quickly usable energy source. It is therefore ideal in pre-training to support its performance.

Our Lean Gainer contains oats rich in beta-glucan (super-fibers) and egg white proteins rich in anabolic amino acids. Thanks to this combination, it allows you to better feel its muscles while benefiting from a rapid energy supply.
Digestive health
The oats that we use are good for digestive health thanks to the benefits of beta-glucan. These super-fibers make it possible to nourish the good bacteria of the intestinal flora and to reduce intestinal irritation.

Our egg white proteins are very easily digested and are ideal for lactose intolerant people wishing to supply quality protein. In addition, our egg white proteins contain bacillus coagulans Ganedenbc30® to reduce digestive disorders (bloating).
Everything about this product
Interaction with other Nutrimuscle products
The Nutrimuscle egg white protein present in our Lean Gainer is rich in BCAA, particularly in leucine. This amino acid is therefore not a limiting factor for the anabolic action of egg whites. On the other hand, scientific analyzes have shown that the first BCAA limiting egg whites proteins was the Valine (13).

If you want to use BCAA with your lean Gainer Egg Protein & Oat, it is therefore wise to turn to BCAA Resistance, more rich in valine than BCAA manufacturers. Nutrimuscle egg white protein improves biotics' assimilation.

Lean Gainer Egg Protein & Oat Nutrimuscle is not to be taken at the same time as potassium bicarbonate to avoid bloating.
Benefits of Lean Gainer Egg Protein Oat Nutrimuscle
To deepen your knowledge and understand the use of the 2 supplements making up the lean gainer egg protein & oat nutrimuscle we invite you to consult the product sheets of:

Nutrimuscle powder egg protein
Nutrimuscle organic oats


1. Proteins contribute to the development and maintenance of muscle mass.

2. Carbohydrates participate in the recovery of muscular functions (contraction) after a very intense and/or long -term physical effort that caused muscle fatigue and the exhaustion of glycogen stocks in the skeletal muscles. The benefits are obtained by consuming carbohydrates from all sources, with a total intake of 4 g per kg of body weight per dose within 4 hours, and at the latest within 6 hours of a very intense physical effort and/or long -lasting having resulted in muscle fatigue and depletion of glycogen stocks in skeletal muscles.
Who is the product for?
The lean gainer egg protein & oat nutrimuscle is addressed:

to athletes for a supply of protein and quality carbohydrates for an increase in their muscle mass;
to the sedentary for its Satiety effect with its high quality ingredients
to people who have a low protein diet.
Our customer reviews
Your opinions

Free delivery to a relay point from 30€ of purchase
in France
3x payment without fees
from 100€